2015 Reunion - Seattle, WA
October 14th to the 18th, 2015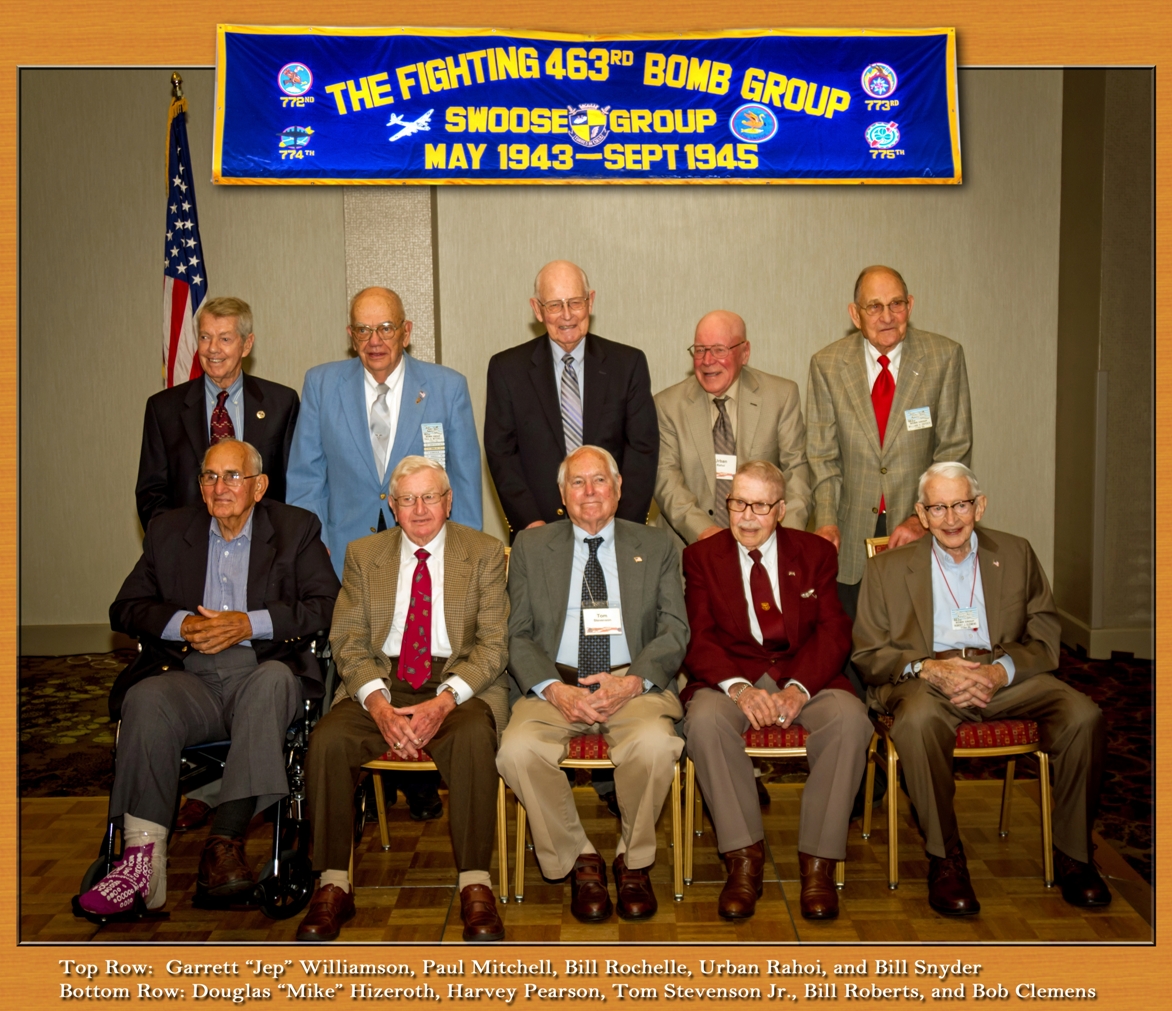 The Men of the Fighting 463rd Bomb Group
What a great Reunion! Seattle is such a beautiful city and the weather was fantastic. Both of our day tours took place under clear skies and warm temperatures and the Doubletree Hotel Southcenter treated us like VIPs! This was the best attended reunion we've had in years with 100 people at our Saturday night banquet. Many thanks to the many people responsible for this wonderful gathering!
The Ladies of the 463rd Bomb Group
During the Board of Director's meeting it was decided to hold at least one more reunion in 2016. The cities of Austin Texas and Omaha Nebraska are the finalist. The 2016 reunion will be held in the fall, most likely in October, and will be announced in the December 2015 newsletter and here on the web site.Future reunions will be considered on a year-to-year basis.
The Kids of the 463rd Bomb Group
Please click on the link below to see photos taken by Joe Swallia, son-in-law of David Gault who is the son of Lawrence Gault, 772nd, that Joe has posted on Flickr. Many thanks to Joe Swallia for the wonderful photos!
Click Here For Additional Photos of the 2015 Seattle Reunions on Flickr